The most privileged corner of Costa Blanca is located in our luxury villas for sale in Finestrat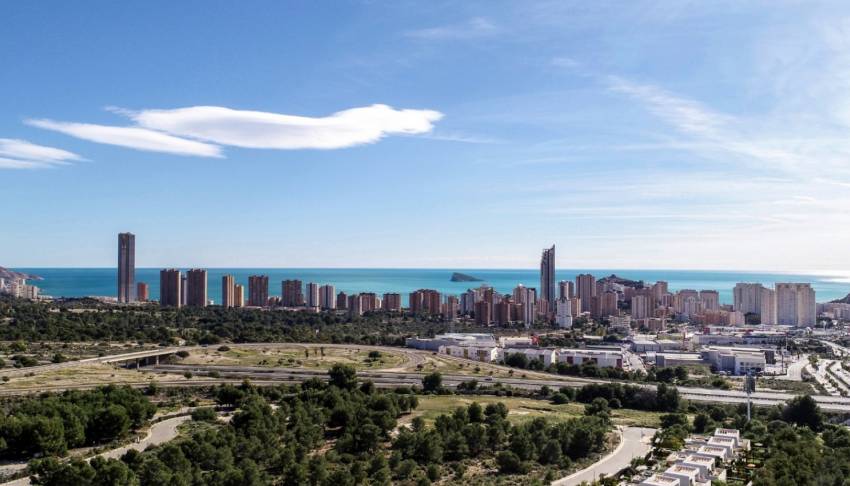 18 May
The location of our luxury villas for sale in Finestrat is considered one of the best places to live in Spain and the most privileged corner of Costa Blanca. Set in an idyllic natural environment, with the Mediterranean Sea on the horizon and the majestic Puig Campana mountain behind them, our homes offer one of the most spectacular panoramas of Costa Blanca, with views of the sea, the coastline, and the skyscrapers of Benidorm. Finestrat, a tourist town located inland on the Costa Blanca Norte, is a symbol of a village that has preserved its traditional essence while adapting to the modern times. In Finestrat, you can enjoy numerous attractions that will provide you with unique experiences:
Taste local cuisine and meet friendly locals.
Stroll through cobblestone streets and photograph picturesque houses.
Go shopping in nearby shopping centers.
Have family fun in theme parks like Terra Mítica.
Relax in a spa and beauty center.
Play golf on one of its prestigious courses.
Swim in the famous beaches of Benidorm or Cala de Finestrat.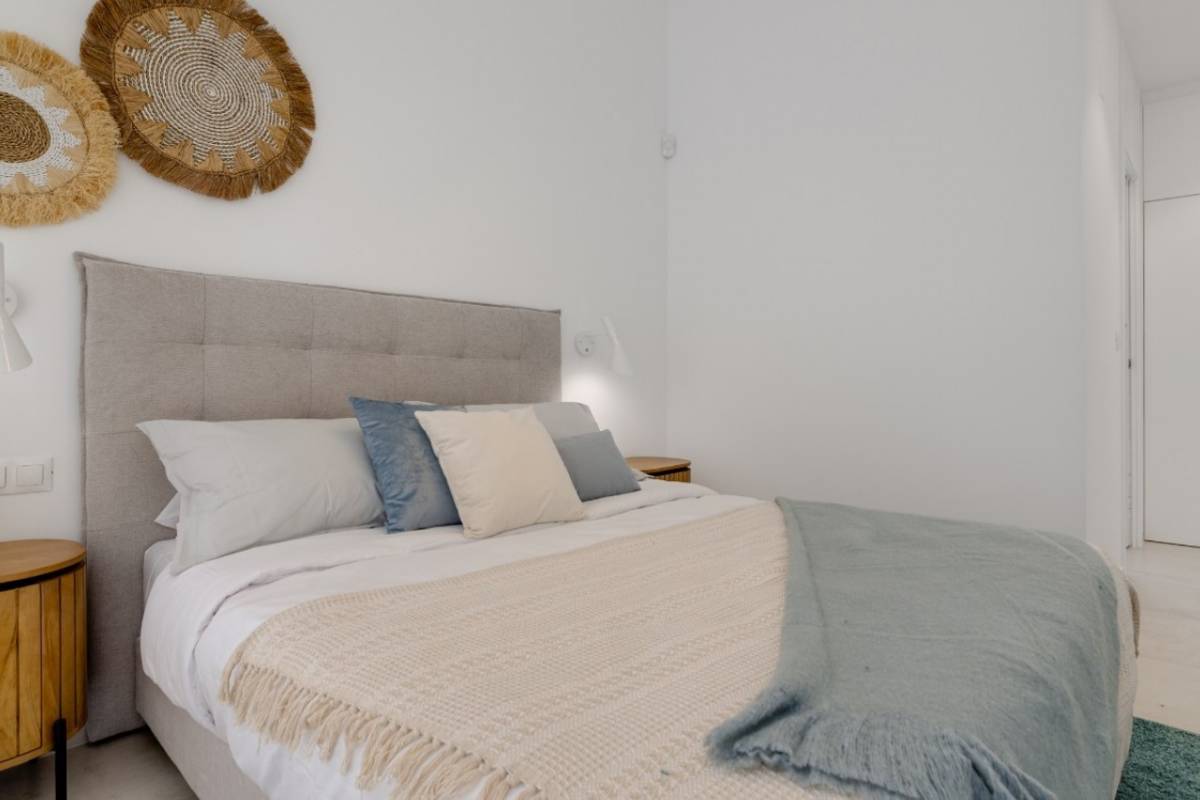 SIERRA CORTINA: the most exclusive urbanization in Alicante where our luxury villas for sale in Finestrat are located
Located at the foot of Puig Campana, one of the highest peaks in the Valencian Community, our luxury villas for sale in Finestrat offer spectacular views of the Mediterranean Sea, golf courses, or the skyline of Benidorm. Living in our luxury properties for sale in Finestrat means adopting an exclusive, healthy, and peaceful lifestyle. In Sierra Cortina, the most elite urbanization in Alicante, you will find different developments and avant-garde design villas:
Independent villas: three floors, private pool, 4 bedrooms, open kitchen, ducted air conditioning, underfloor heating, home automation, garden with automatic irrigation...
Semi-detached villas: three bedrooms, communal pool, American kitchen, alarm system, technological features, terrace with unobstructed views...
Our SUNRISE BAY development is a favorite among our European clients. If you click on this link https://ikonicliving.com/en/promotions/116/sunrise-bay/, you will see why it is chosen by many people seeking to live in a paradise-like environment.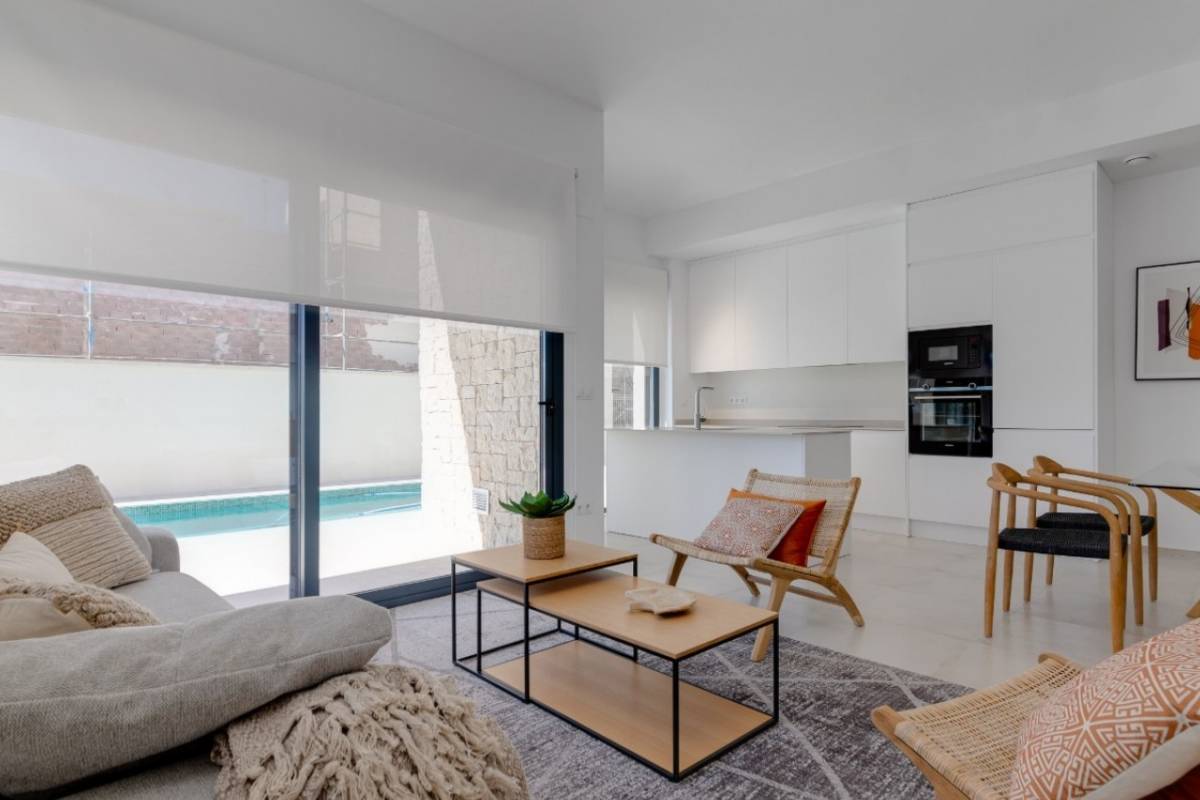 If you're looking for a jewel in the heart of the Mediterranean, your home awaits among our luxury villas for sale in Finestrat
Are you searching for a Mediterranean gem? Our luxury villas for sale in Finestrat are the most suitable options for those seeking the highest quality of life, in the best location, and with all possible privileges. At IKONIC LIVING, a renowned real estate developer, we have an incredible selection of premium villas and homes in Finestrat. If you want to transform your life and enjoy a luxurious and relaxed lifestyle by the Mediterranean Sea, our luxury villas for sale in Finestrat come highly recommended.
Phone and WhatsApp: +34 603 209 069
Email: info@ikonicliving.com
Physical office address: Carrer Lisboa, 16, 03509, Finestrat, Alicante, Spain.
Image gallery
Share